5 Ballroom Dance Myths Busted
Ballroom dance has been around for hundreds of years. In fact, it was a beloved pastime of our grandparents and great-grandparents. With a long history, ballroom dance incorporates many different dances, from the Waltz and the Foxtrot to the Cha Cha and the Salsa, just to name a few. Since ballroom dance has been around so long, it makes sense that a few ballroom dance myths have built up over time.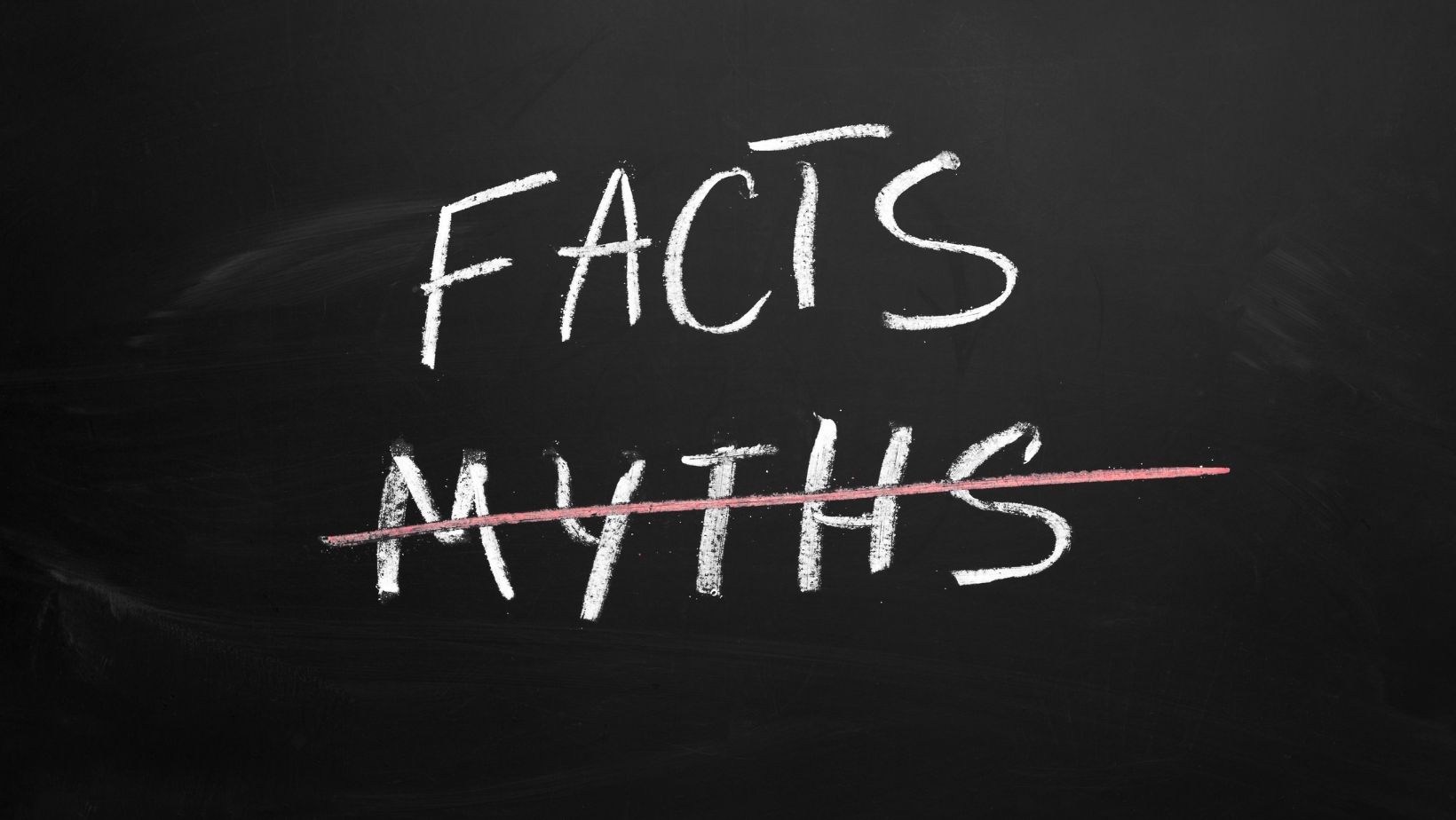 Myth # 1: Ballroom Dance is for Old People
This is simply NOT true. Have you ever watched the TV show Dancing with the Stars? How many are 80 years old up there? Have you seen how much exercise and work it takes to complete one of their dances? The dancers are all in incredible shape, thanks to the intense workout you get when practicing ballroom dancing. Thus, proving the ballroom dance myth of it being for older people!
While many people think about ballroom dance as sleepy music and waltzing around the dance floor, there are so many dances done today that younger people greatly enjoy. Dances like the Tango, Swing, and Rumba are all popular dances that anyone can participate in, both young and old!
People of all ages take dance lessons at Arthur Murray Lake Mary. People dance for many reasons. Some are looking to relieve stress, and others are eager to learn a new dance for their wedding, many love connecting with friends, getting some exercise, or just having a good time. There is a dance for everyone; discover yours… Click here to sign up for a FREE class today!
Myth #2: You Need a Special Outfit to Dance
Unless you are competing in a ballroom dance competition, a fancy ballroom dress is not necessary; in fact, it is frankly too much and not needed. Dance competitions have a dress code, a dance class, not so much.
For ladies, do choose an outfit that allows for movement. We do NOT recommend wearing a pencil skirt as it will be challenging to dance in. Business casual attire is preferred, especially as many of our clients come right from work. You can also wear yoga pants and a t-shirt if that is more comfortable for you.
While dancing, keep in mind that you will be moving all around, backward and forward, so clothing that allows for movement is a must. You do not want to wear anything too tight.
For ladies' dance shoes, wear something comfortable to dance in that are secure to your feet. Since sneakers tend to grip the dance floor, leave those at home and opt for something with a leather or suede sole, which will make spins and turns easier. Ladies are welcome to invest in a ballroom dance shoe, but it's not necessary. If interested, our instructors can help with some recommendations.
Business casual is the preferred attire for men, such as a nice shirt and dress pants. Since our locations are in Florida, we definitely accept people wearing shorts and a t-shirt too.
Shoe-wise, come in dress shoes, sneakers, sandals, or even cowboy boots if you wish. We recommend men wear dress shoes, though the other options are ok too. Just please do not wear flip-flops as they are not the best for the dance floor.
Regardless of what you wear, you want to make sure your clothing is comfortable and allows for movement as you work around the dance floor.
Myth #3: You Need a Partner to Dance
While it is great to come to dance class and learn together, it is not imperative. Some people even prefer not to have a partner. While many people come as couples to strengthen their bonds or perhaps learn some new moves for their upcoming wedding. Attending a ballroom dance class with a partner is not necessary.
When learning to dance with a partner, you are at each other's mercy of learning and understanding everything simultaneously. We find these to be a vital form of your dance education with personal dance lessons. However, when you are dancing one-on-one with an instructor at your own pace, the instructor will help you with your technique, styling, and general dance improvement overall.
Once you start to get the hang of things, dance classes and group parties will help to enhance those one-on-one lessons. Group lessons are a great addition to your teachings, allowing you to dance the same pattern with different partners throughout the class. This helps you commit the dances to memory and work with others besides your instructor. At Arthur Murray, you are never penalized for being single, and if you do come as a couple, we never force you to split up, as your goal is probably to learn to dance together.
At Arthur Murray Lake Mary, we have group classes and events all month long! Choose to come to one or all of them! Click here to check out our monthly calendar now!
Myth #4: Ballroom Dance is Difficult
Learning anything new will present its challenges, but that does not necessarily mean it is hard. Remember the first time you drove a car? Or tried to frost a beautiful cupcake? Everything takes time to learn, and anything worth doing well takes time. While some dances may be a little more complex than others, the steps are easily broken down at the end of the day. From there, you just need to practice! Anyone can dance, and at Arthur Murray, you will already feel more confident on the dance floor after your first lesson!
Myth #5: No One Teaches Ballroom Dance Anymore
This is one of the biggest ballroom dance myths EVER!
Um, hello? Allow us to introduce Arthur Murray Dance Studios. Arthur Murray Dance Studios has been in business for over 100 years! So yes, there are places teaching ballroom dance.
In fact, Arthur Murray Lake Mary is located right in Central Florida. There are also locations across the United States, Canada, Japan, Australia, Africa, the Middle East, Europe, and Puerto Rico. So ballroom dancing is alive and well with numerous locations literally around the globe to teach you one of the many ballroom dances that strike your fancy no matter what continent you live on! Take your first dance class for free now with the number one dance school!
Ballroom dancing is so much fun, and while many myths surround this beautiful pastime, we hope we have broken down some of the most common misconceptions about it.
Ballroom dance is for anyone, both the young and the young at heart.
You do not always need a partner.
It does not require you to wear some insanely fancy costume and stiletto heels.
The dances you learn really are not that difficult and just take time and patience to learn.
Numerous companies teach dance, specifically Arthur Murray Dance Studios. With approximately 250 plus Arthur Murray Dance Studios spanning across the globe in over 21 countries, it is safe to say we know a thing or two about teaching ballroom dance.
Arthur Murray Lake Mary – 5 Ballroom Dance Myths Busted
At Arthur Murray Dance Studios, we feel so confident you will love dancing with us that we give you the first-class for free! Contact one of our many locations to sign up for your first dance class today.